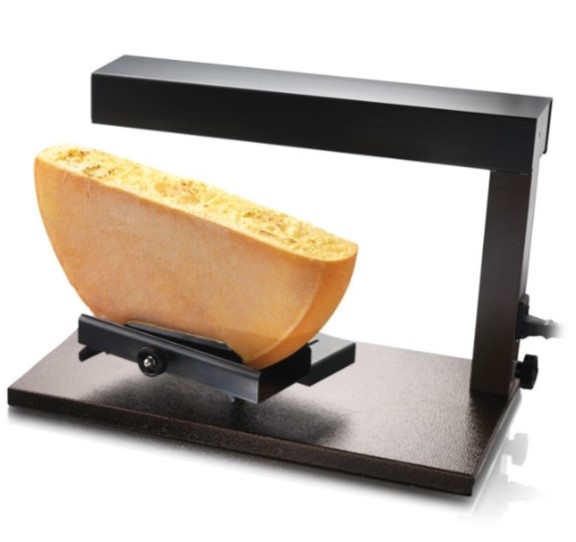 Host a  Raclette Party 
Rent this  unique cheese Raclette from the Pro Collection.  Heats the top of the cheese through a heat lamp, keeping the bottom of the cheese firm while you easily scrape off the molten cheese from the top. Suitable for a half wheel of cheese.
Great for Parties!
$500 deposit.
Refundable when returned
Require minimum purchase of half wheel of Swiss Raclette. Approx $100 value.
For more details on how to use and Rent- See Brochure for details